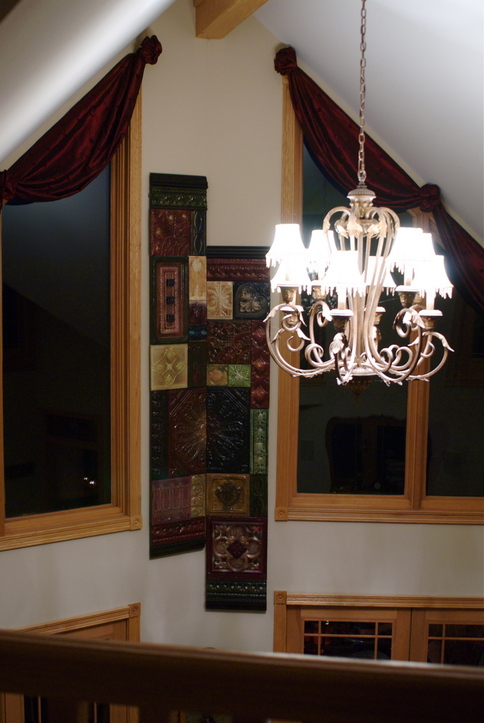 These are just a few examples of my work actually installed in people's homes. What I find most amazing, is that these pieces work in so many different styles of homes....from vintage Victorians to Colorado Contemporaries. That's what makes it so very much fun to create art with this amazingly versatile material!!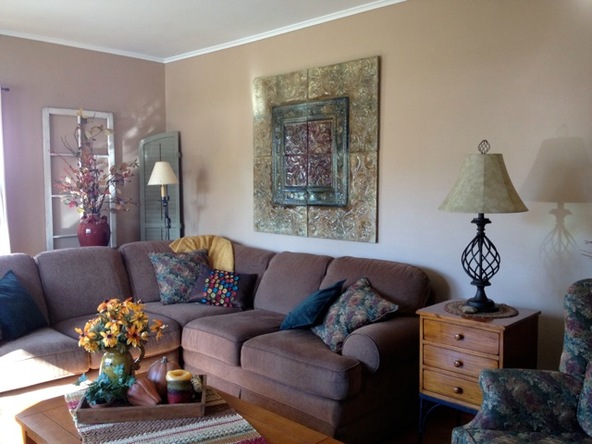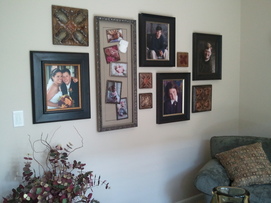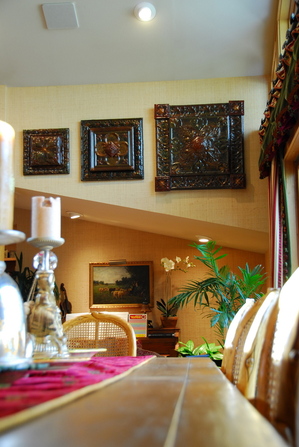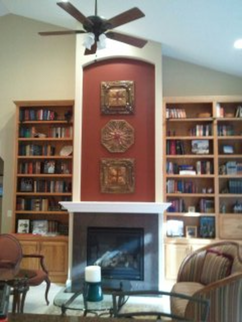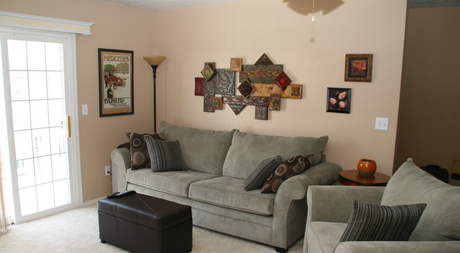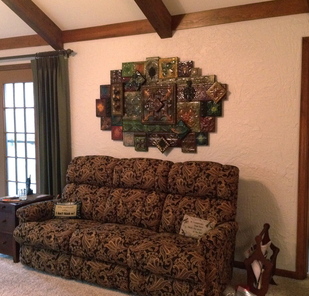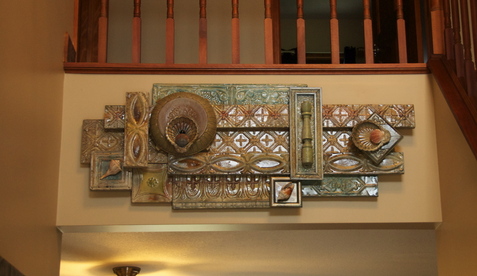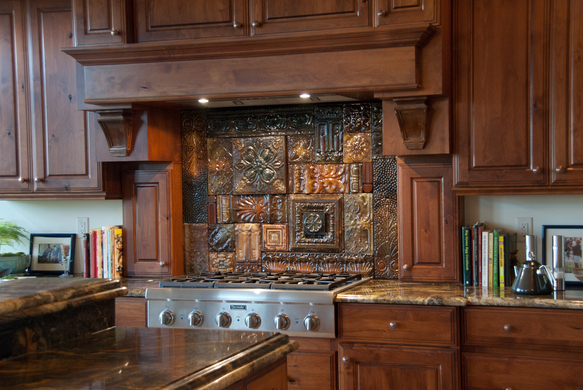 Chic and functional backsplash for adding a touch of personality to a luxury kitchen.
A special request from a very homesick Florida girl...note the seashells, the shell "trays" and the cottage porch spindle. Love how the lamp base gives the impression of a sea turtle shell.
This piece was designed to be a compliment to a large piece of art over the fireplace...had fun with the clients laying this out!!
This is what you do with one of those massively tall fireplaces!!
Awkward angled wall? No problem, as shown in this Aspen, Colorado contemporary.
This "cottage chic" piece shows off a rare 4-corner assemblage. These would have been the 4 corners of the original ceiling....I've only ever had one set...this is it...a WOW piece for sure, even with the softer tones.
How perfect is this with the clients existing architectural elements!!!??
Individual tiles give extra interest and texture to wall groupings.
This was one of the first large pieces I did; each strip is 18" x 8'. The client had looked for years for something that would work in this large vertical space between the windows.
This piece was fun and contemporary. It also plays well with the vintage advertising poster and the photos.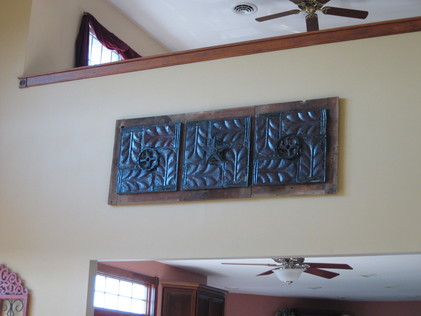 Custom piece for a client in New Jersey who wanted a rustic "barn-like feeling" to go with her collection of antique primitives.
Tiles were galvanized roofing tiles from a train depot in Southern Illinois, combined with a masonry star and 2 vintage John Deere seed plates....oh, and part of a barn too!​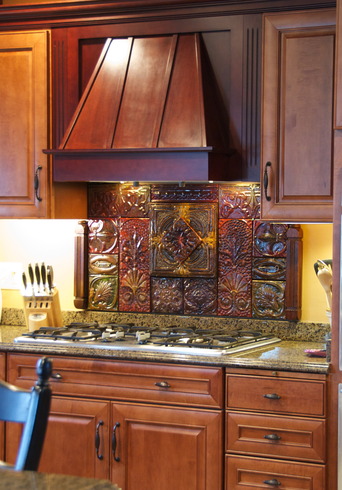 This custom backsplash incorporated a child's copper embossing from a school art class as the focal point in the center. Other elements included glass beads, antique skeleton keys and 2 reclaimed spindles.